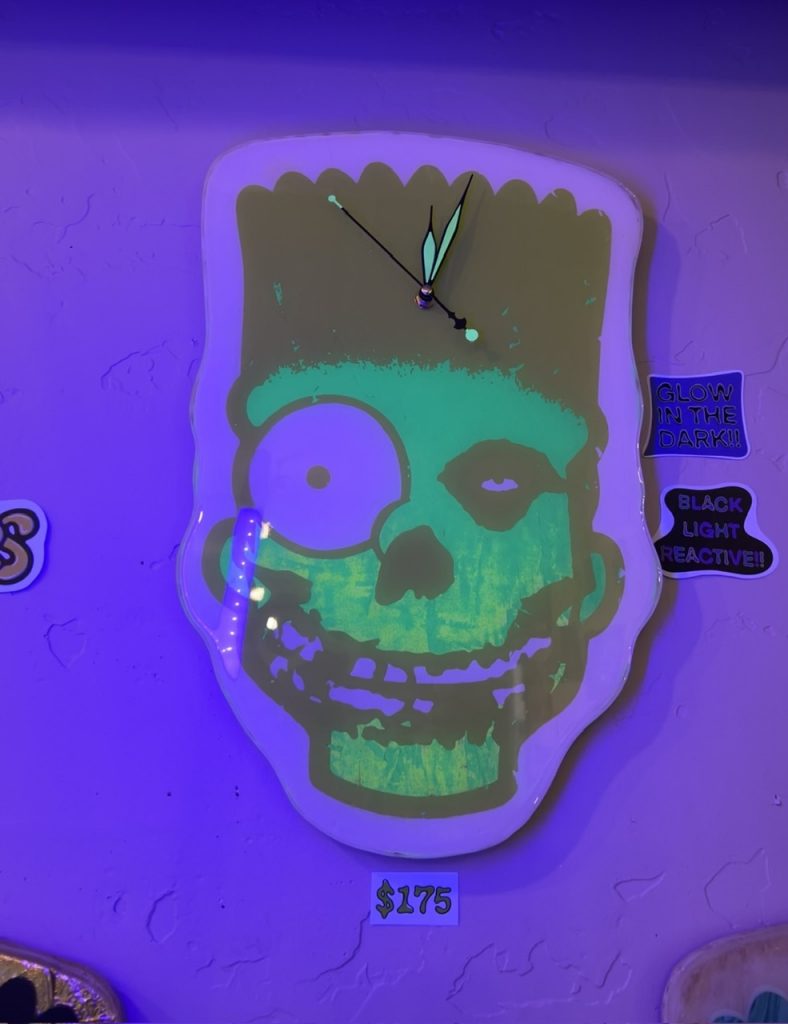 If you're in Portland and love colorful, trippy art you must come check out the artwork of Happyfangsart, the featured artist at POTLAND for the month of May. Happyfangsart is a well-known street artist in the Portland area. You have probably seen their iconic smiley face with fangs as a sticker slapped on a sign, or a larger one pasted up on a wall on the side of a building. Now you can find their resin wall hanging pieces, clocks, shirts, sticker packs and more at POTLAND for the month of May.
One top of already being really cool art pieces most of the resin artworks are black light reactive! POTLAND has a black light available for you to use to see for yourself how the colors come alive. This isn't just a normal art wall, it's an immersive experience. All of Happyfangsart's pieces are available for purchase and to take home immediately. Their art will be on display until the end of the month, so be sure to check it out before it's gone.
POTLAND Dispensary is dedicated to showcasing local artists. Every month we feature a different artist on our rotating art wall along with selling works of over 30 local artists in the shop all of the time. Come in for flower or edibles, and leave with a one of a kind art piece. So if you're in the Portland area this month, head down to POTLAND and check out the amazing artwork of Happyfangsart!